How Quality Assurance at Technobis is Ingrained in Everything We Do
At Technobis, we take great pride in our Quality Assurance policies and tests. Our Quality Assurance Specialist makes sure we adhere to European regulations regarding medical devices as detailed in the ISO 13485 norm. This affects how we work throughout the whole chain, from design stages to manufacturing processes, and transport. Let's lift the tip of the veil and discover how Technobis follows quality assurance requirements.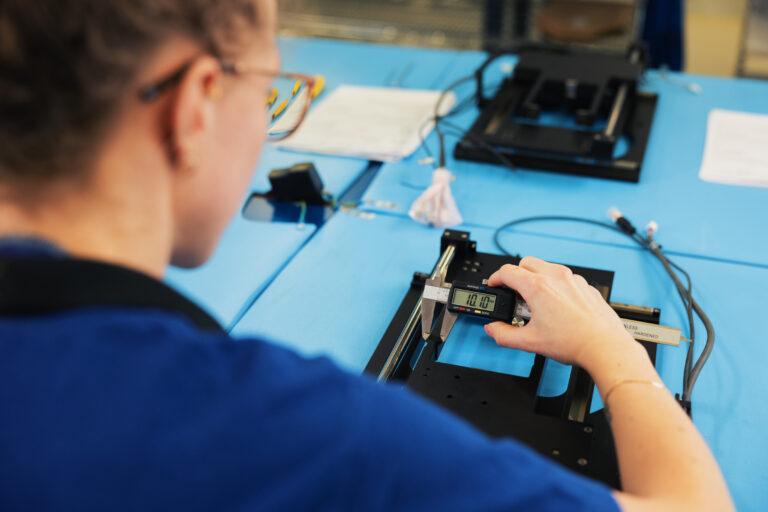 About ISO 13485's Quality Assurance Programme
ISO 13485 is the internationally recognised standard for Quality Management Systems within the medical equipment industry. To receive this certificate, companies must be able to prove that necessary quality and safety measures and tests are ingrained in their daily routines. This includes the whole range of phases that cover their operations, including their design, purchase, manufacturing, maintenance, installations, service, rinsing, sterilisation of equipment, packaging, and transport, as well as continual testing throughout the whole implementation. The advantage for clients is that they have the assurance that all legal requirements and quality management system requirements are routinely part of the design, development and production process, and emphasised continually by project management.
In order to keep our ISO 13485 certificate, an Independent certification authority reviews whether Technobis can demonstrate that we meet the standard requirements.  They hold annual audits to see how well Technobis adheres to the regulations. To make sure the requirements are top of mind throughout the organisation, Technobis holds regular internal audits, and we make sure that everyone is aware of the importance of the concept of qa adherence at every task.
Quality Assurance During the Design Stage
As early as during the first talks with our clients, we follow our quality system to assess how a proposed design will align with industry rules and regulations, especially when it concerns medical devices. Our team of qa engineers analyses preliminary designs to point out areas that pose potential risk, and records them in the accompanying documentation. The issues and specified requirements form the basis of further quality and safety inspections throughout the whole chain of production.
Our engineers make sure to create and update designs with a low CO2 footprint.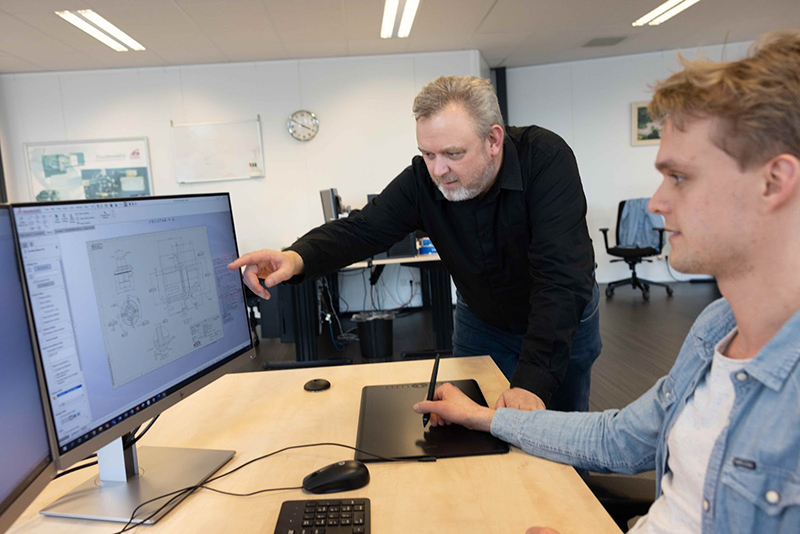 Defining Required Quality Control Processes
Part of the initial design discussions is to find out what the device is supposed to do, who will be using it, and what the norms of application are. These are recorded in a Regulatory Strategy Plan. Potential risks are charted in a Risk Management File. These ensure quality regulations are met and well-documented.
Aesthetics form a major contributing factor. We want Technobis products to look professional and well-designed.. Looks, however, may not hamper quality, and we aim to design equipment that is easy and safe to use, and complies to both regulatory and user requirements.
When dealing with electrical appliances, another major quality assurance measure is fire safety and essential performance, as dictated by IEC 60601 technical standards. These are ingrained in the Technobis workflow, and testing routines.
Quality Control in the Purchasing Stage
For most of our component parts, we partner with a range of suppliers who have been selected on the basis of their ability to meet our quality standards. We check for certain quality certificates, the extent of their product range, and what risk management and quality control measures they have in place. This ensures high levels of accuracy, quality components, safety, and QA adherence, and in the end, the highest quality of the final product. Our raw material or component part suppliers receive regular updates on their quality performance through a scoring system. A one-off issue may not be a major reason for concern, but if their performance is consistently erratic, they may receive a Supplier Corrective Action Report (SCAR). This includes a Root-Cause Analysis, helping them to find the root of the problem, solve the issue as quickly as possible and plan improvements to their process. This ensures that hurdles in the supply stage are removed, and production can proceed as planned.
Quality Assurance During Manufacturing Processes
During the assemblage stage of the production process, we take our time in registering serial numbers, and critical parts in batch records. They help us retrieve data for quality review whenever necessary.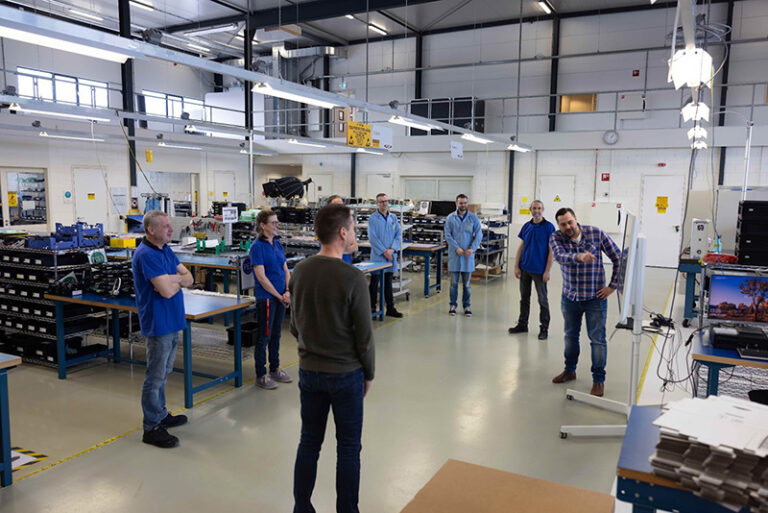 Quality Management and Our Staff
For every product, we compile an Electronic Assembly Manual. This ensures that all future assembly of that product follow a standardised routine that adheres to the required quality levels. Whether QA directives have been followed is tested during a Factory Acceptance Test. At fixed times, our engineers and product owners are reminded to recalibrate their tools. For every step along the way, we have test scripts in place, to determine whether all functionalities work as predefined by our clients, and whether the end product possesses the preferred specifications.
Quality Measures During Assembly
Our engineers work with checklists to control and make sure that everything is done with the right attention to detail, and in the same approved manner. They also routinely test each other's work, depending on their level of experience. Only advanced employees with extensive experience may test their own work, beginners and intermediates must have their checklists rechecked by colleagues with higher qualifications.
Software Testing to Ensure Quality
Part of our routine is software testing, to make sure your product functions as defined in the general requirements. Software solutions must of course be subjected to rigid software testing procedures. We have several test plans in place to make sure our software engineers follow procedure closely. Where possible, we automate testing in the software development procedure.
Scoring Quality Assurance Performance
This ensures that Technobis works as safely as possible. Additionally, it means that we safeguard our own output quality at all times. As quality assurance is at the core of everything Technobis stands for, all staff is involved in quality control, and updates on the scores. Every yearly quarter, our Quality Assurance Manager organises an internal meeting, updating everyone on the Management Team on the scores, to discuss issues, spot trends that may lead to issues, and to see how we might learn to prevent them in the future. It's wonderful to see how involved our qa engineers are in upholding our QA status and improving our workflow to ensure the best possible output.
This is reflected in our internal audits, which we hold to ensure everyone is on the same page regarding our quality guidelines adherence.
Process Modelling Tool for Structured Quality Assurance
One comprehensive guideline for certification requirement adherence is our Process Modelling Tool. This visual aid helps us map our corporate routines, and have a clear overview of all quality assurance processes within Technobis. This helps us quickly decide on the next course of action when standard procedure cannot be followed.
For instance, if our engineers find a component part that is broken during assembly, our standard assembly procedures cannot continue. 
Our Process Modelling Tool helps us find out what to do next in a standardized manner, for instance, return the faulty part to its supplier.
Our Process Modelling Tool covers all procedures within our company, from logistics, to sales, and engineering.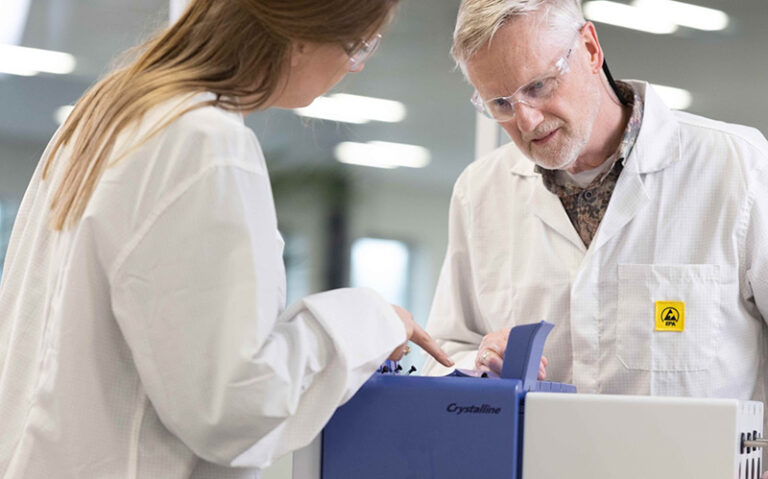 Logistics and Quality Assurance
It may be clear that Technobis takes quality management very seriously. Quality assurance is in our company's DNA, and we have high demands for our suppliers. This means that our clients can rely on our expertise in both QA documentation, as well as quality control throughout the chain of production.
In other words, you can rest assured that your medical-grade equipment is in good hands with Technobis. If you're interested in how quality control affects your specific design, do not hesitate to reach out to us and schedule an intake.